OIL BUFFERS
Lift Solutions provides a range of hydraulic oil buffers for your traction elevator projects.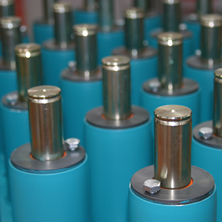 MORE ABOUT OUR OIL BUFFER
QUICK INSTALL SYSTEM
We have a large in-stock inventory of elevator oil buffers in our warehouse. Our speedy delivery takes five business days for most locations in North America.
SMALL FOOTPRINT
Our oil buffers come in compact, easy-to-handle configurations for faster and quicker installation. The elevator pit remains small, saving room in new construction projects and eliminating the need for structural changes in modernization projects.
STYLES & SHAPES
We provide oil buffers for a variety of elevator speeds, ranging from 200 fpm up to 4,000 fpm. All oil buffers are engineered for all traction elevators and even some hydraulic elevators.
OIL BUFFER BENEFITS
Lift Solutions supplies elevator oil buffers for traction elevators with quick lead times, small footprints, lightweight, and a wide variety of speed, load capacities and sizes. Our self-contained maintenance free (regular inspections are still required) hydraulic oil buffers are gas-chambered.
REDUCED FREIGHT
Our compact elevator oil buffers are smaller and lighter than the leading competition, and therefore reduce shipping costs for greater savings. Save more with our hydraulic oil buffers.
MORE BENEFITS
• Gas-Chambered Buffers
• Self-Contained
ADDITIONAL PRODUCT HIGHLIGHTS
ELEVATOR OIL BUFFER HIGH SPEED SERIES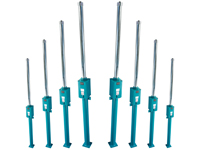 ELEVATOR OIL BUFFER LB SERIES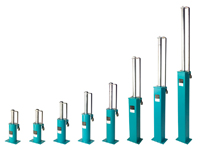 ELEVATOR OIL BUFFER SEB SERIES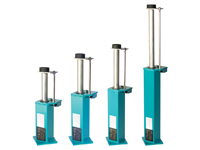 LARGE INVENTORY OF ELEVATOR OIL BUFFERS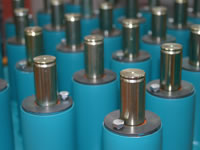 OIL BUFFERS ARE TESTED BEFORE SHIPMENT